Meet the Team: Spotlight on Matt Crayton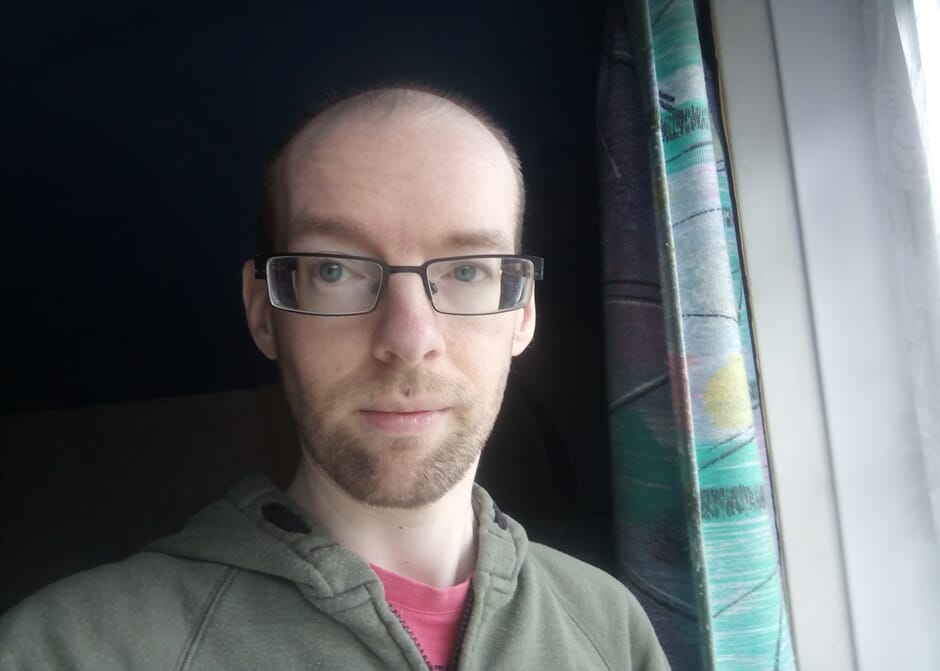 Each month we introduce one of our Ambrose Fox team members. For our clients who rarely see what goes on behind the scenes, we would like to show the range of individuals that make Ambrose Fox. This month we speak to our Senior Web Developer, Matt Crayton.
What do you do at Ambrose Fox and in what circumstances would I come to you for something?
I am a senior developer at Ambrose Fox with over 20 years experience in writing code. I've been responsible for modernising Ambrose Fox's development workflow. I built a new core framework to rapidly prototype new projects.




People would come to me about the framework because I am the person who wrote it. Either that or to hit up my alter ego, Detective Inspector Crayton, whereby I solve coding mysteries and wear a trench coat.
If you could switch jobs with someone, who would it be?
I would switch jobs with Ryan Reynolds, he's so perfect I think I could probably tarnish his name a bit, and then bring him down to the level of the rest of us mere mortals.




Another would be Elon Musk, I just love his child-like wonder. I too am in awe of all things life, science, tech, philosophy, psychology. I love his raw need to better the planet.
Which fictional family would you want to be a part of?
I'd really enjoy being a member of the crew in Futurama. I see myself as a cross between a few of the characters: Fry because he's a bit dippy, and I can definitely be that sometimes; Lila because she is very practical; and Hermes because he is very logical.
If you could only have three apps on your smartphone, which would you pick?
Whatsapp, Amazon Prime, and Roblox which I've been playing with my niece during lockdown.
What skill do you think everyone should learn?
I think it's important for everyone to have some sort of creative outlet. I've dabbled with lots of them at different times, electric guitar, music sequencing, graphic design, animation, game development and comedy acting to name a few. The latest of course being web development – that in itself is very much a creative outlet. You can certainly express yourself with how you build the interfaces and even the code itself.
If you could write a book about your life, what would the title be?
The Awe of it All.
What's one professional skill you're currently working on?
I'm currently trying to absorb everything Javascript and React, ready for some upcoming projects. I'm mostly a PHP programmer, but since being at Ambrose Fox I've been able to experiment with a lot of different technologies which is nice.
What's your guilty pleasure?
Any movie with Sandra Bullock, Buffy the Vampire Slayer, and Britney Spears.
What's a work-related accomplishment that you're really proud of?
I have been really lucky to score some really big contracts in my career, I've worked for people like Siemens, Barclays, NHS, L'Oréal, and the BBC and have met some incredibly talented people along the way.
What's something you're looking forward to in the future?
I'd say everything. Life really is a journey, there's always something to learn, and new wisdom to be gained from the knowledge we already have.




Short-term, I'm looking forward to hugging my nieces this weekend now that the Covid restrictions have lifted.
More articles
---
Personal Safety Training For All
When 3M Europe wanted to provide their customers and staff with an online portal for accessing personal safety training resources they turned to Ambrose Fox's Extranet solution.
This website uses cookies to improve your experience and for traffic analysis. If you continue, we'll assume that you agree to the use of cookies as stated in our Cookie Policy.